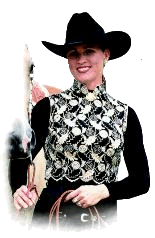 We are proud to be an authorized dealer of Hobby Horse and carry a full line of show vests, jackets, slinkies and other accessories. After you enjoy browsing the Hobby Horse website, come see us. We will help you put together a great outfit that highlights the best qualities of both you and your horse.

Nothing beats trying it on for fit, color and style. We can help you update your old outfits to create a great look, on a working mans salary. If we don't have it in stock, we would be happy to order it for you.

In addition to the Hobby Horse attire, we curry the market to find the best colors, cut and quality in from other markers of quality show clothing, jewery and accessories. Whether you are going to a local 4-H show, or heading to the Worlds, we can help you get there in style (and within your budget).


Western Show Tack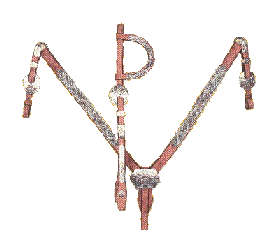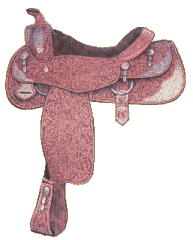 New designs or traditional favorites with a modern twist, we shop around to find the best quality for your dollar. Four leather colors and assorted weights are available for your consideration.
We carry quality equipment from simple working tack to hand tooled saddles with hand engraved trim. Custom pieces are available to help you make the statement your looking for. Our vendor list includes Congress leather, TexTan, Shultz Brothers, Oxbow and Abilene and more. We shop to bring you qualtiy on your budget.



Show Blankets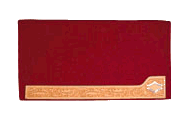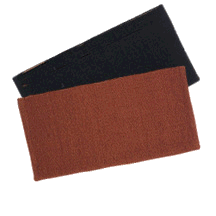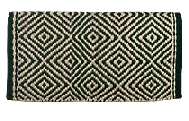 Hot new colors are here in the hard to find oversized 34" x 38". We also carry a wide variety of traditional prints and solids in the sizes you need, like 34" x 36" and 32" x 64". Our vendors include Maytex, Congress and J.T. International, giving our customers a wide selection of quality blankets to complete any show outfit. Call us for your special needs. We can order custom colors, sizes, and patterns. If we don't have it, we will do what we can to find it for you.
Quater Horse Style Show Halters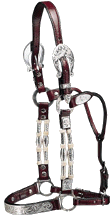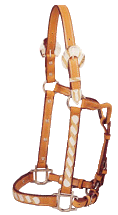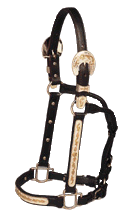 Inlaided stones, tri-color, black enamel, rubies and catcus berries in four fantastic colors and in four sizes. We have halters with matching leads in stock, or create your own combination for that custom look at a realistic price. Quality leathers and hand engraved silver from Congress leather, Shultz Brothers and TexTan to complement your horse.
Arabian Style Show Halters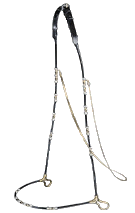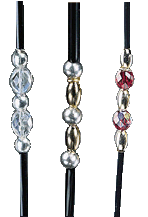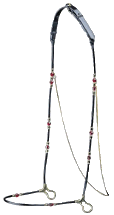 You need them, we have them. Headstalls, conchos, throat chains, chin chains and leads. Extra fine to more robust styles, we can help you put together a new halther, or find replacement pieces for your old favorite. Schnieders, Jerwin and Congress leather. Quality that lasts, with prices you can afford.
Miniature Show Halters
We have both Arab and quarter horse styles for your miniature horse show needs, including leads and all the fixin's. Come by and let us help you fit your mini for your next show.
English Show Tack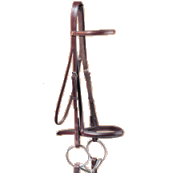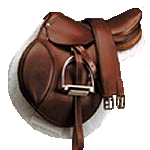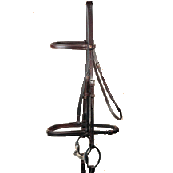 Ready, set, show.... Whether your looking for a starter package, or quality to last a life time, we carry the equipment your looking for. In addition to standard huntseat style bridles, pads, leathers irons, breast plates and martingales, we carry a large selection of reins and training equipment. We also have girths, saddle covers, polo wraps, and the cool huntseat white fleece pads with the E-Z numbers for that finished look. We have starter packages that include saddle, bridle, reins, girth and pad, everything you need to get into the show ring the first time. Additionally we can order quality saddles from Thornhill, Congress, Thoroughgood and Tex Tan, in huntseat, dressage and saddleseat.
For the rider we have breeches, hunt coats, shirts, stock pins, gloves and helmets.
Helments and Safty Equipment
The best investment you can make is a good helmet. We carry a full line of ASTMI/SEI certified helmets. We currently carry nine different styles of Troxel and International helmets to assure you the fit and feel your looking for. In addition to the light weight and bright colored helmets, and traditional velveteen, we also carry the new vented velveteen helmets for summer shows, along with the western styles and colors for your 4-H rider.
Grooming Supplies and Accessories
All grooming supplies are not created equal. We carry a number of product lines to meet your show needs. Healthy Hair, Exibitor Labs, Shapely, Epona, Ultra, Absorbine, Cowboy Magic, EQyss and Farnam. Everything you need to clean, shine and show your horse, including tail bags, Sleazy lycra hoods, sheets, and fullbody slickers.
Jewerly and Gifts
Sliver, gold, gemstones, horse hair, pewter and porcelain jewerly. For show or just showing off you will have fun shopping with us. Too many styles and lines to describe, so come and see.
Hat & Caps
Crushables, staws and embroidered ball caps to keep you in style and out of the sun. All sizes (peewee to cowboy) and colors to fit your needs.
Novelties and Accessories
Bumper stickers, window art, vinyl art. Wind chimes, key chains and clocks. Purses, wallets and coin purses. You get the idea. We have a gift for that special someone, or treat yourself to something unique and fun with a little western flavor.
We carry accessories for your horse from Silver Tip halters, bungee leads, lunge lines, lunge whips, Crusader fly masks, etc.
Gloves
We got gloves(leather and synthetic). Left and right (roping) and pairs (show and everyday). His, hers and kids.